While mom groups can be beneficial to many new or seasoned mothers for information, advice, and to help lessen the feelings of isolation during the years of rearing small children, here are 10 things I didn't expect to find in the ever-popular trend of mom groups.
1. Welcome to the mom group, here are the 994 rules you must abide by being in this mom group, and you must sign a waiver, take an oath, cut yourself and sign a paper in your blood, mail it to 25 other group members, say you AGREE, post a picture of your lady parts so we know you're legit, and if you don't obey the rules you get blocked and murdered in your sleep. Seriously, admins will cut you.
Me: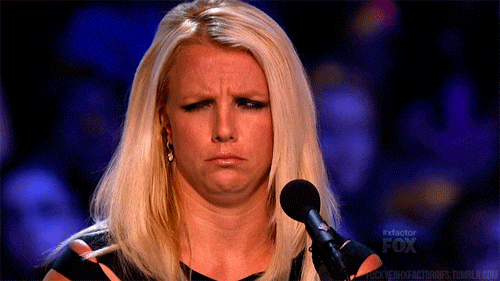 2. "I need to lose the baby weight fast. What should I do?"
Most popular comments in the thread of 600+: "Do Meth" and "Starve Yourself"
Brb, just looking for my local meth dealer so I can develop a potential life-threatening drug habit in order to shed a few pounds. WUT.
3.  "Look at my kids infected bunghole!! What is this??" *posts pic of child's infected bunghole for all of the interweb to see*
*Fast forward 20 years to little Aiden seeking counselling for that time his mom put his infected orifices on the internet for everyone to see.*
4. That time Susan from Pennsylvania creeped Cheryl's profile (a total stranger) found out who her husband was (also a total stranger), and sent him screenshots of all the shit Cheryl talked about him in the mom group.
FYI, before you tell everyone in a "private" Facebook mom group about your husband's affinity for wearing women's underwear, just remember, people like Susan exist. And screenshots last forever.
5. Similarly, Karen hated Becky's opinion on circumcision and wanted her dead, so she tried to screw up her life by sending screenshots from the group to Becky's employer.
I can see the News Headline now: Woman gets fired from job for threatening to "cut a judgy bitch" in a Facebook mom group.
6. SMASH OR PASS.
I'm not entirely sure why moms would rate other moms on their smashability, unless they were legitimately into other women in which case, I'm pretty sure there are apps for that.  Yo Brenda, you have nice tits and everything but I'mma go smash a D.
7. The car seat police team *cue sirens*
A Mom posts a seemingly innocent picture of her adorable kid eating ice cream in the car seat, and out come the barrage of car seat experts flashing their official car seat police badges to serve and protect by telling moms their children will DIE if they're not in an 18 point harness until age 64.
8. Exit speeches.
"You bitches are all judgmental bitches! I though this is supposed to be a judgment-free group. I'm OUT! Leaving this group right now." *Middle finger emojis to infinity.*
Okay bye Tina, thanks for the zero memories because no one even knows who you are. BTW I wouldn't smash.
9. "Not trying to be controversial or start an argument here but…" actually I am trying to start an argument here because this is going to become the longest thread on this page, where 45 people will cry for admin help, 30 will post Wikipedia links, 6 people will threaten to call CPS/CAS, and a partridge in a pear tree.
10.  "Is my man cheating? I caught him having intercourse with another woman but I can't be sure if his penis was actually inside of her vagina. This is the 18th time this has happened this month.
No, no he's not. Poor guy must be possessed by some sex-addicted demon! Have you tried finding an exorcism specialist in your area?